PFC All Conditions Cases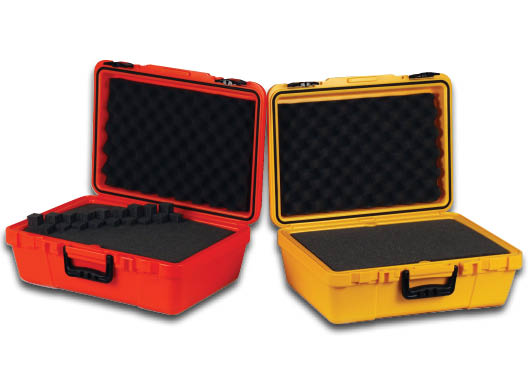 All Conditions weather-resistant cases are a new, affordable alternative for consumers looking to buy a protective case. Molded from tough, recyclable high-density polyethylene (HDPE) a material legendary for its strength and durability under all conditions and featuring a rugged double-wall construction. These cases are designed to lock out dirt and moisture while still being affordable.
Available in sizes to fit almost every need, and with the option of an open interior or a variety of urethane foam inserts, every All Conditions weather-resistant case features a gasket sealing system to keep your gear clean and dry. In fact, All Conditions cases have recently been certified IP53 by a nationally accredited independent testing laboratory.
Whether you are a professional looking for lightweight, affordable equipment cases, or an individual looking to keep your gear clean and dry while spending the weekend on your boat, All Conditions cases are up to the task.
Stocked in Graphite, Yellow and Orange