Webbing, Strapping and Belting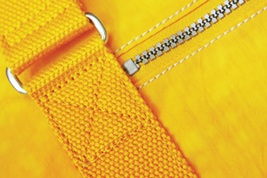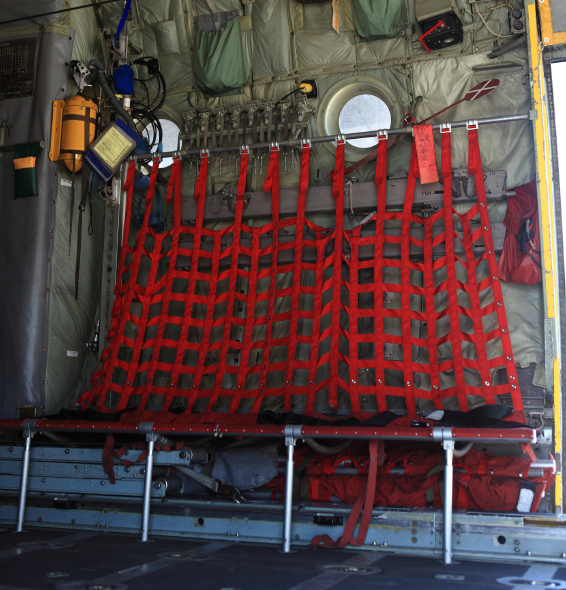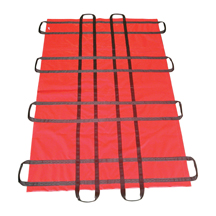 Fieldtex Cases has been developing and perfecting web strap assemblies since the 1970s . We have manufactured straps and belts for hundreds of applications, anything from slings and shoulder straps to hand straps and military back pack straps.
We have many different high quality materials to choose from including nylon, cotton, and polypro. Width of these straps range from 1/2" to 2" and come in a selection of of colors.
We also provide a full range of hardware that would be sure to fill any and all requirements that your straps may require. Visit our Hardware page to see a sample selection of our stock hardware.
We have access to a large variety of webbings that can hold up to 600 pounds, making them ideal for industrial cargo straps or netting. Heavy duty cargo nets are reliable enough to secure materials as they are moved by cranes to load and unload ships, freight trains, trailers, or warehouses. Heavy duty netting systems can be crafted using our straps for containment, barriers, cargo lifting nets, etc.
These nets can be made with heavy duty racket style buckles to secure them in place. Browse some of our Custom Cargo Nets.
Web straps can be used to create handles, and improve the tensile strength of a fabric based product.
The webbing-based transfer sheet pictured to the left which is used to move patients that weigh up to 600 pounds.
Other products that we can make for you include tie downs, adjustable straps, and just about anything you need that requires webbing. Replace ropes and knots with web straps and buckles that make secure loose ends quick and easy.
Lanyards give you the option to have your ID or keys hanging around your neck. More industrial lanyards can be made to secure objects that may not move easily, or are on unstable surfaces such as boats.
Ratchet Straps are used in medium to heavy applications where you need something held tight and secure, during rough conditions including traveling by boat, train, or plane.
Shoulder Straps: Heavy equipment can put a strain on the carrier. A shoulder strap will help distribute the weight out and reduce the strain on the body. Add a memory foam pad to a strap to make it even more comfortable for your shoulder.