Private Label & Branding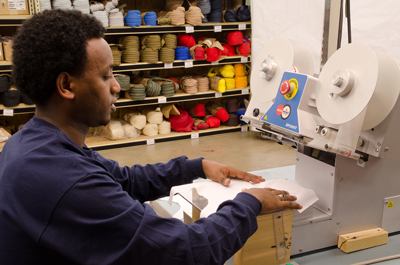 Adding custom branding graphics is a great way to create returning customers and to bring brand awareness to your products and services. Our professionals will work with you during the design and engineering process of your product to determine the best method to use.*
Fieldtex can private label your soft-sided case with your company's logo, or design labels to identify contents or areas inside the case. Additionally, graphics can provide your customers with your address, website, phone number, part-number, cage code, or an instructional message.
Graphics can be applied using the following methods:
Screen-printing
Embroidery
Heat-transfer
Hot Paper Transfer
Rubber patches
Peel and Stick Labels
During the engineering process, electronic artwork should be emailed with minimum 300 dpi as a eps, tiff, jpeg or pdf.
Your logo will look great on your custom case!
Email us or call 1-800-778-7485.
Our design experts are ready to work with you to develop your specialized design.
*If your logo has multiple colors, your options are embroidery, heat-transfers, or hot-paper transfer. Screen-printed logos can only be up to 4-colors.